This photo gallery will be evolving over time as people and places are identified - partial identities are written in or suggested, however, secondary source affirmation would be beneficial.  Photos of anyone still living will be removed, or by request.  If you are able to help with identity, please list the number associated with the photo in your email to

[email protected]
2.
Unknown man and Herbert Fox
4. 
Unknown family in London, England
5. 
Unknown men in back.  Boys in front (L - R) are Herbert, Birley and Wes Fox
7.
L - R:  Dorothy, Birley, Eliza Fox.  Remaining four people Unknown.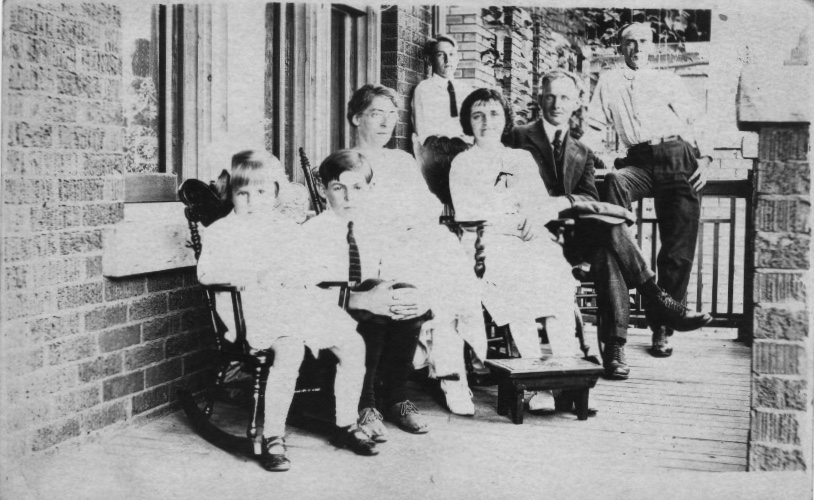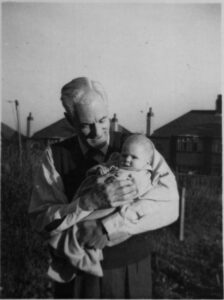 9. 
Unknown Man most likely a Fox Brother - George, Wilfred or Reginald.  Taken at Gibson Avenue house in Hamilton.
11. 
Unknown Girl.
On back it says:  Duplicate can be had at any time.
Electric Photo Studio
108 James Street North
Hamilton, Ontario.
Photos made night or day.
12. 
Unknown Girl.  Possibly Maude Fox.
13. 
Lyda, Bert, Birley in front on right side.  Wes front 2nd from left.  Man, wife and children unknown.
14. 
12th August 1934
Possibly Cousin Molly Bancroft on far right, others are unknown.
On lower step same two Women as above photo, older by 10 - 20 years.
23. 
Likely in the backyard on Balmoral Ave. in Hamilton
27. 
Eliza Fox standing far right.
Eliza on far left shading her face with hand.  Possibly Maude (nee Fox) Riley 3rd from right.
28. 
Dorothy Fox bottom centre.
Birley Fox 2nd from right in middle row.
Bert and Wes Fox 2nd and 3rd from right in back row.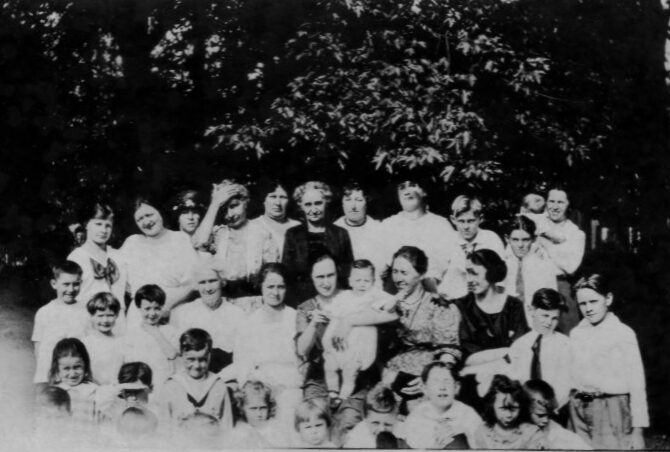 30. 
Dunnville Famiy photo - Eliza sitting on left, Dorothy in middle head on hand, Maude and Andrew Riley behind Dorothy, Homer and Elroy Riley on either side of Dorothy, Birley sitting far right, Man with newsboy cap standing 2nd from left is Buds?  Herbert 3rd from right?
32. 
Unkown Residence - most likely rear of house for unknown photo #37 -  476 Fraser.
34. 
Dorothy Fox 3rd from right.  Bert sitting 4th from left (beside Harry Sidebottom?)
Eliza middle-left (standing beside Mrs. Sidebottom middle-right?) .
Others unkown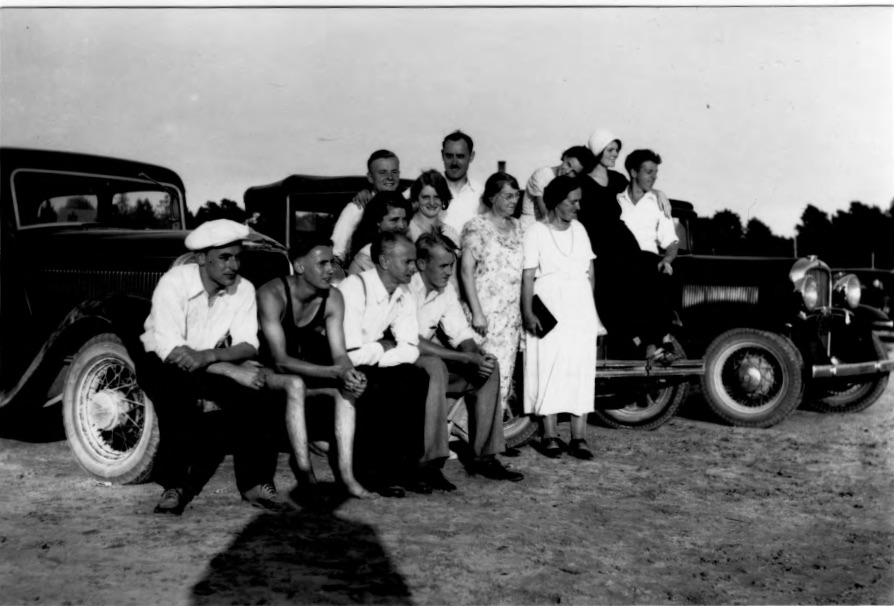 35. 
Unknown house and women on porch.
Dorothy Fox right front.  Eliza Fox on porch far right.
36. 
Brother and sister?
Same man as above.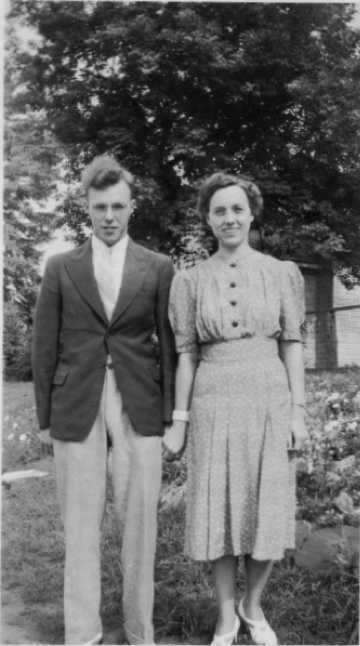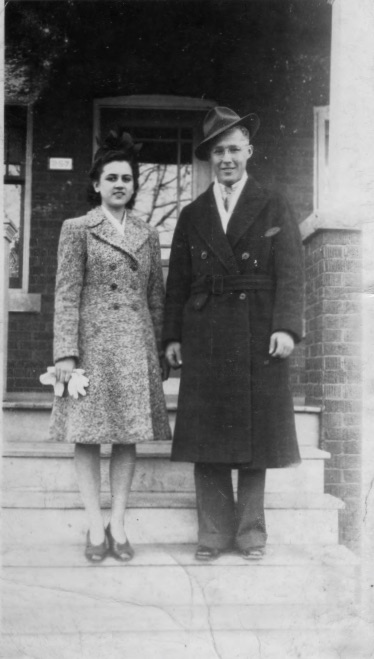 37. 
Unknown residence light pencil mark on back could read "476 Fra..." as a house number.  Very similar to 42 Fraser on Google maps.
38. 
Unknown residence  - perhaps Vasbinder Farm as in 2nd photo.