Eliza McCarthy Autograph Book
Click on the thumbnails to open the photos in full
Eliza McCarthy Matrimonial Dress
Eliza sewed her dress out of sheer fabric for her wedding in April of 1906.  It isn't known exactly if this was the dress she wore down the aisle (most likely it was) or if it was constructed for the honeymoon.  It's possible that the overskirt was removed to have the underskirt in use after the ceremony.  At some point a few of the items were altered slightly.  Four pieces remain - a blouse, waist sash, underskirt and overskirt.
To underscore how petit Eliza was - the neck circumference of the blouse is 31.5 cm (12"), and the waist of the overskirt not even double at 54 cm (21.25").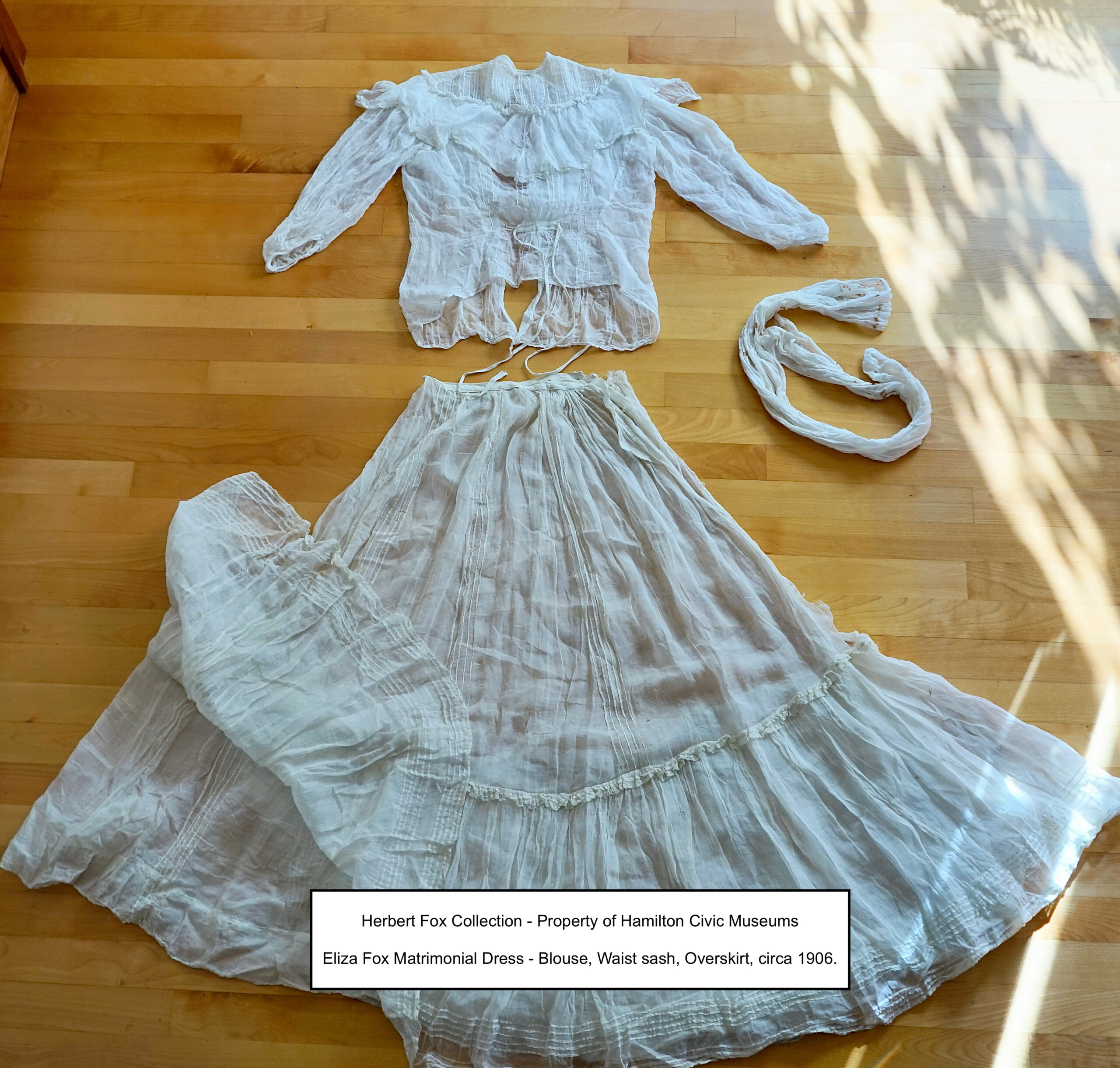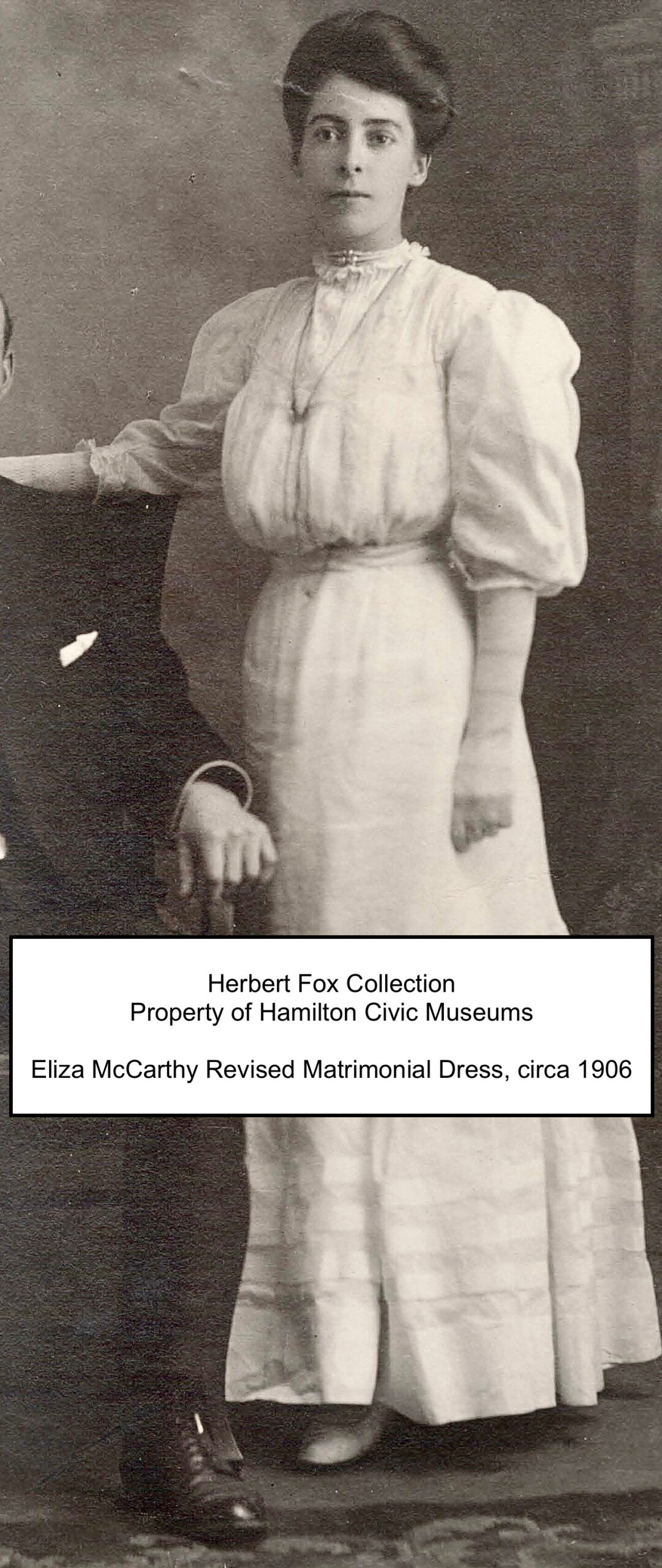 Photographic Origins
Thanks to Herbert taking pictures inside his house, items that had been passed down the family line have been located in his photos.
1.  Wall paintings in Gibson, by W. West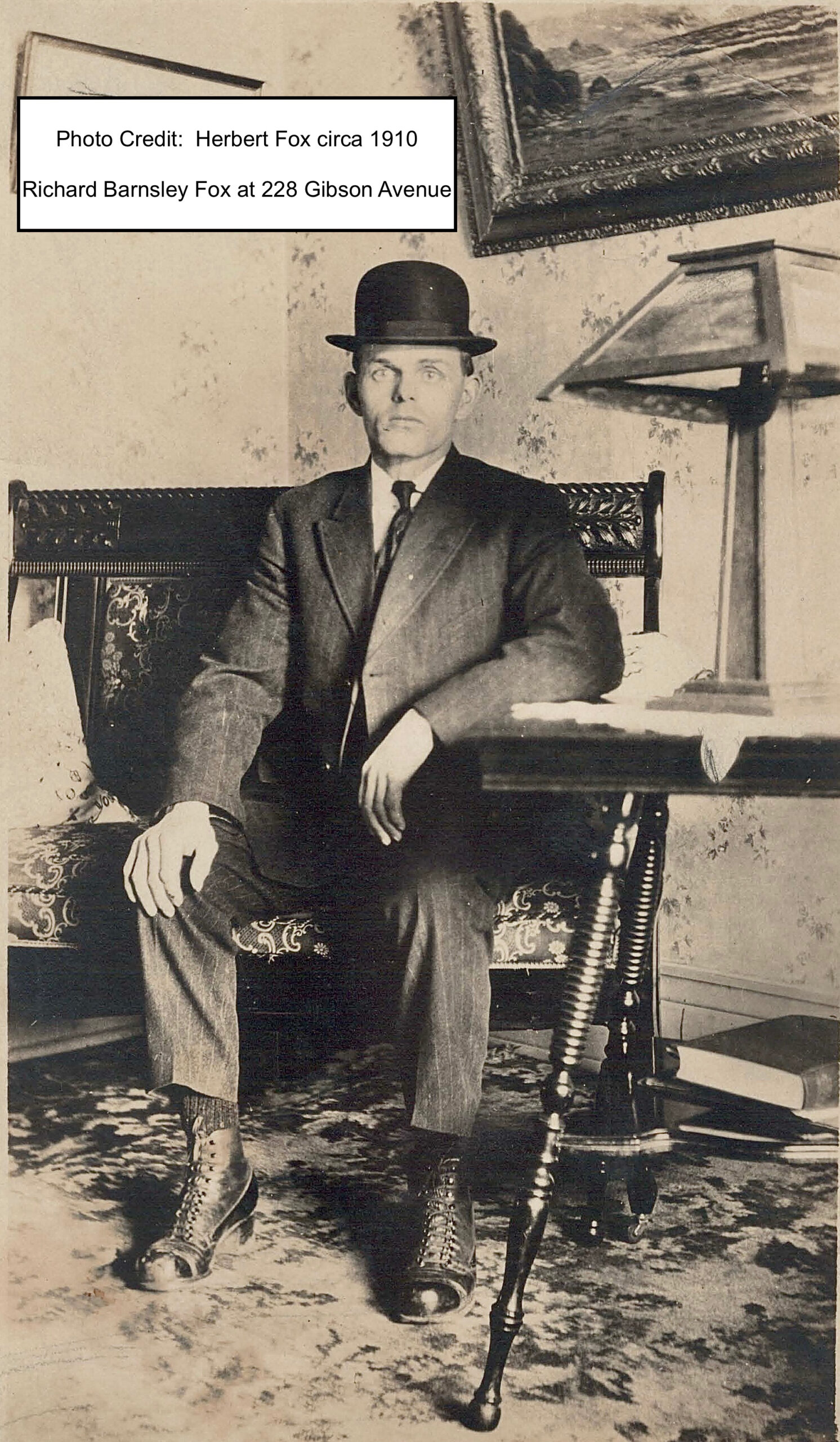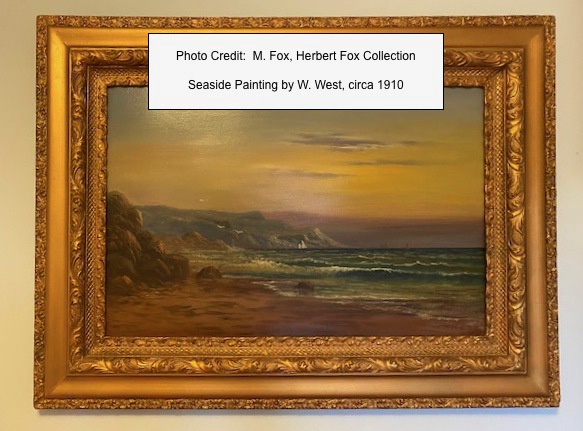 2.  Wall Painting by W. West and Silver Planter with Asparagus Fern / Dorothy's Rocking Chair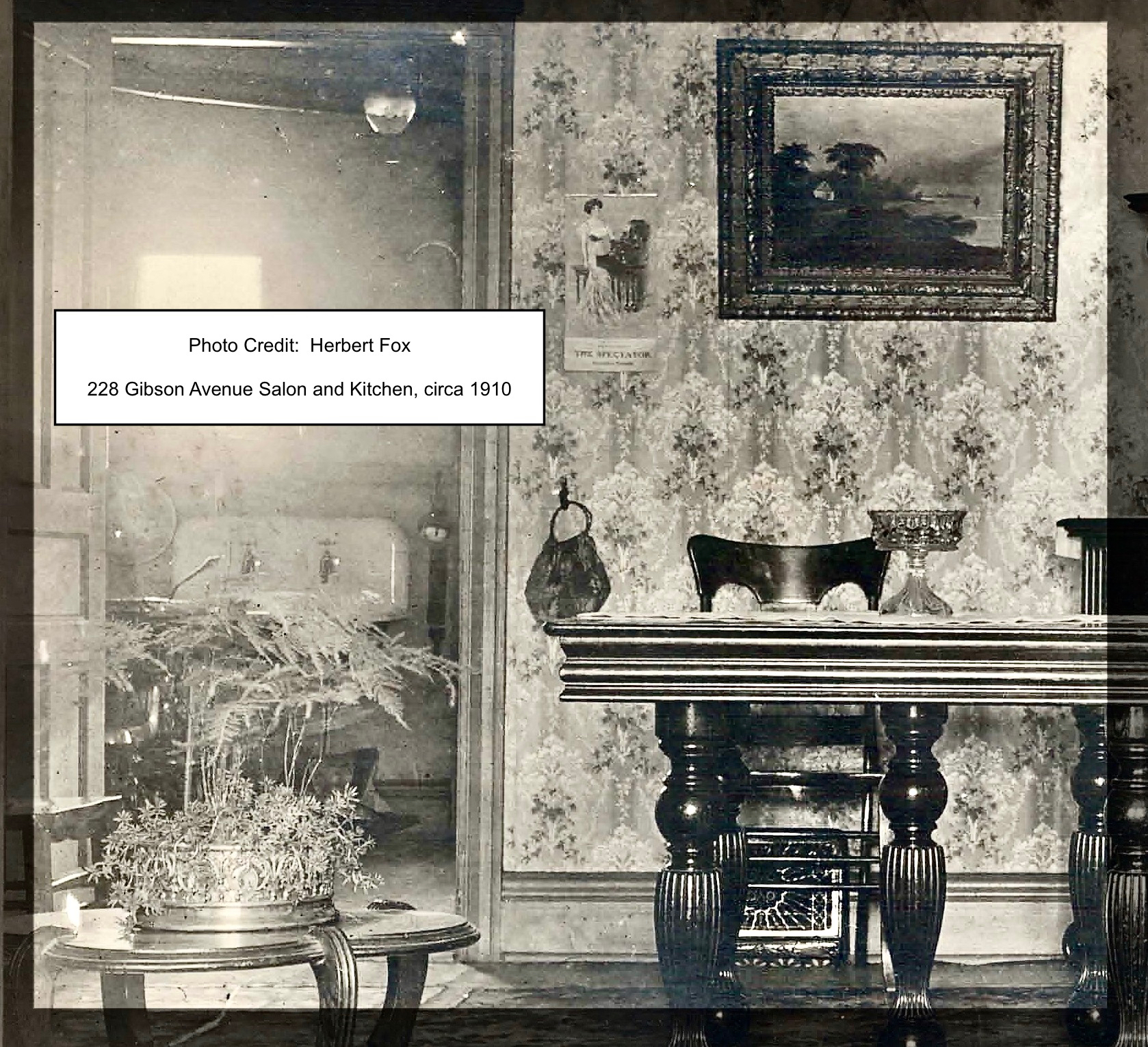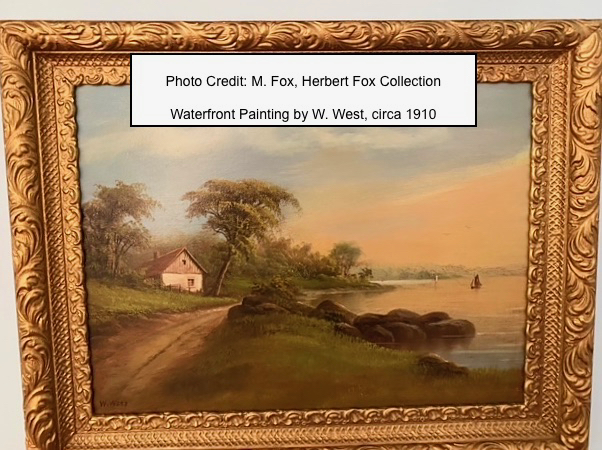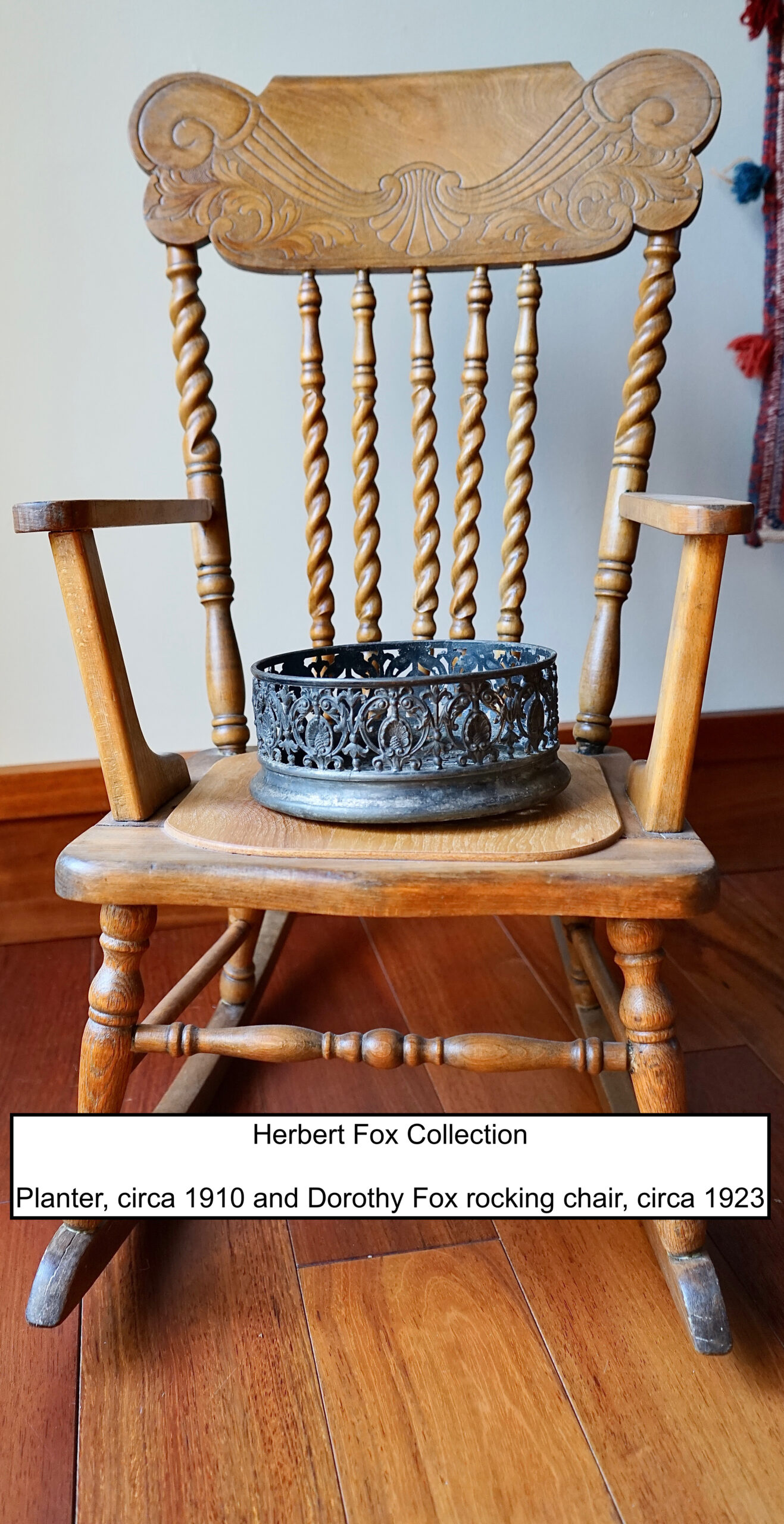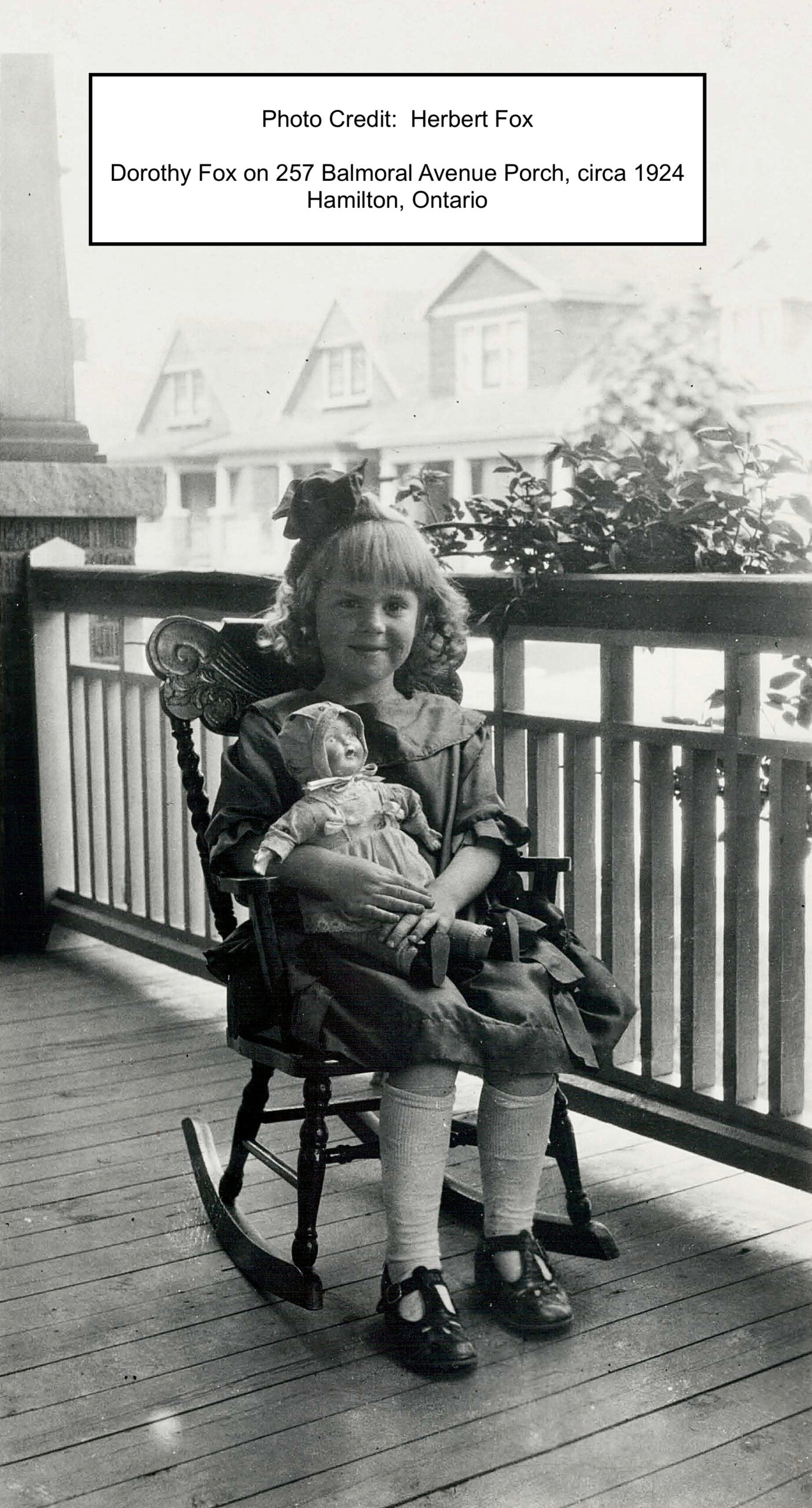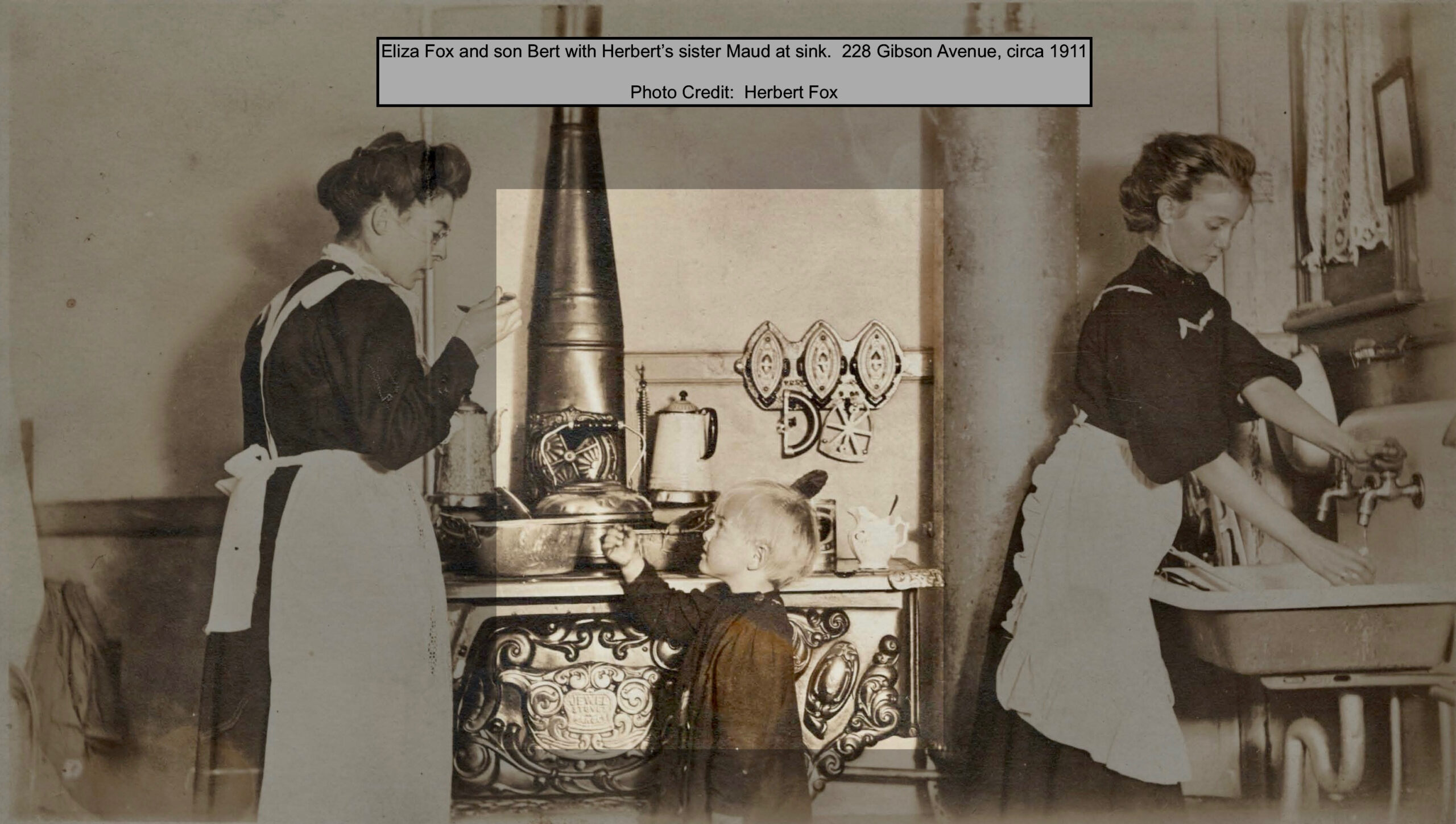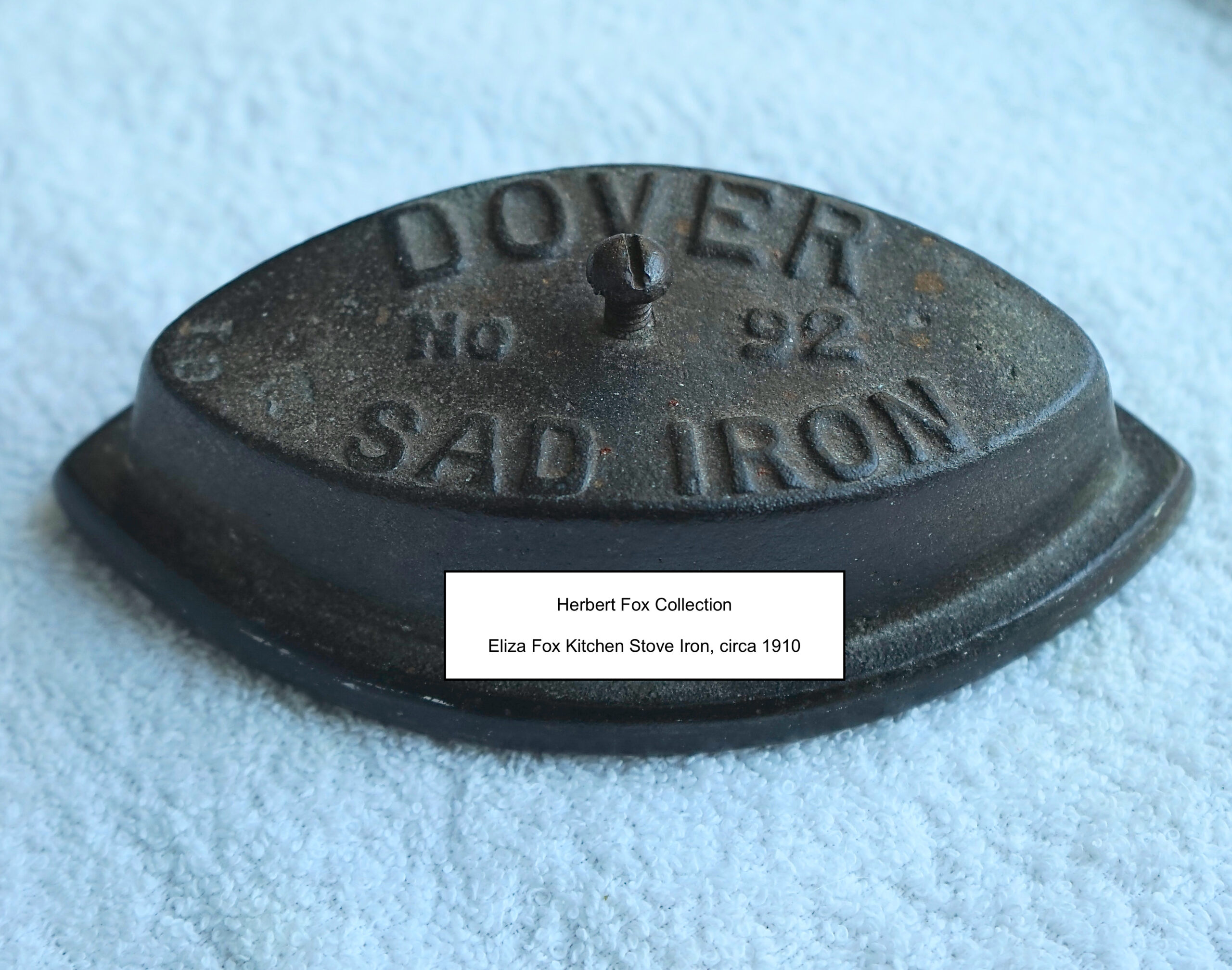 Dorothy Fox's Toy Sewing Machine
While enduring the war and having supply shortages, such as toilet paper, Eliza would run newsprint through the sewing machine to perforate sections that could be used when one needed to powder one's nose.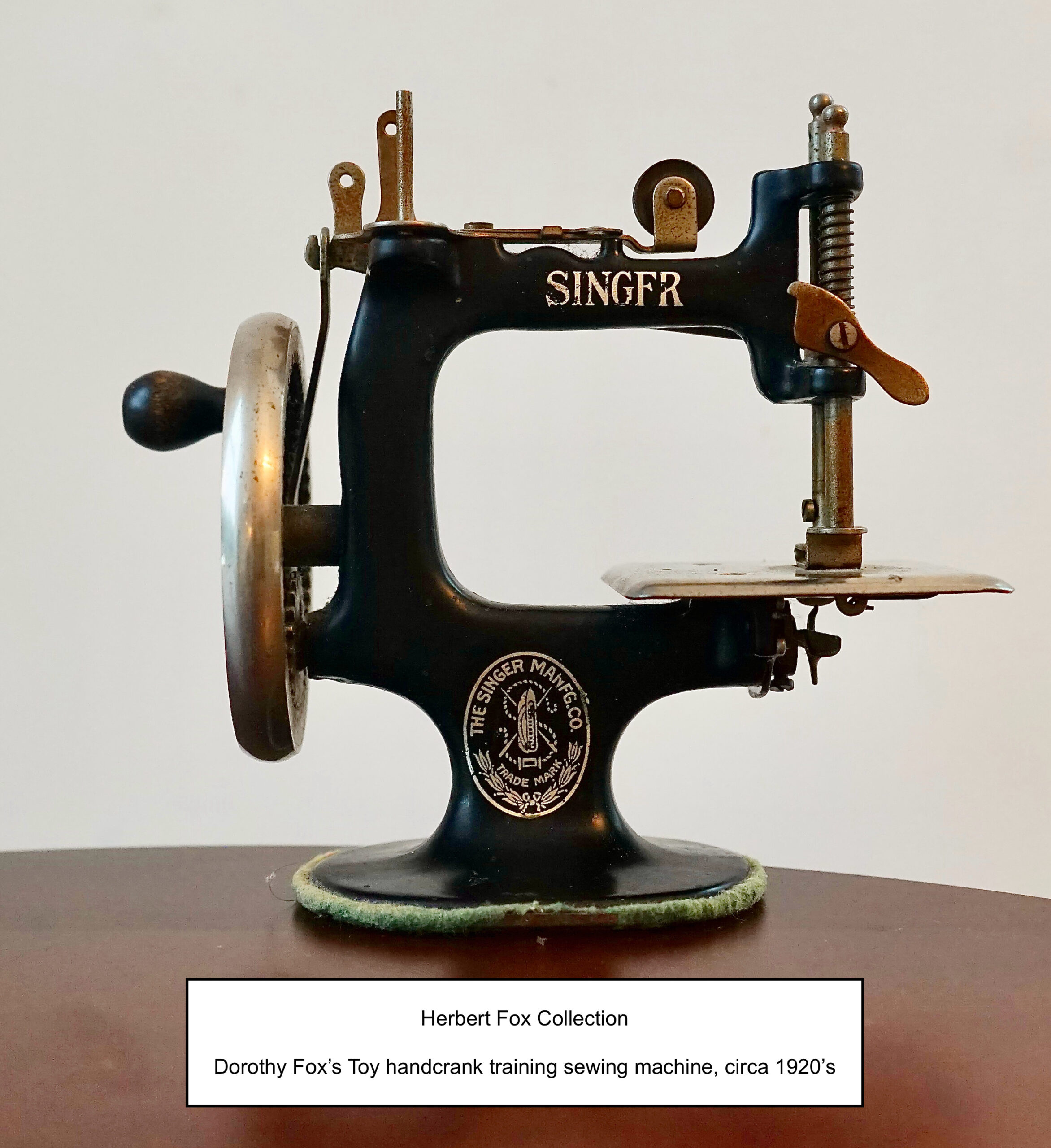 Book Ends and Books!
Herbert made an integrated wooden sliding bookend set which now holds the old books.  The Fox children were regularly read to - Uncle Tom's Cabin was a favourite, as was anything written by Charles Dickens.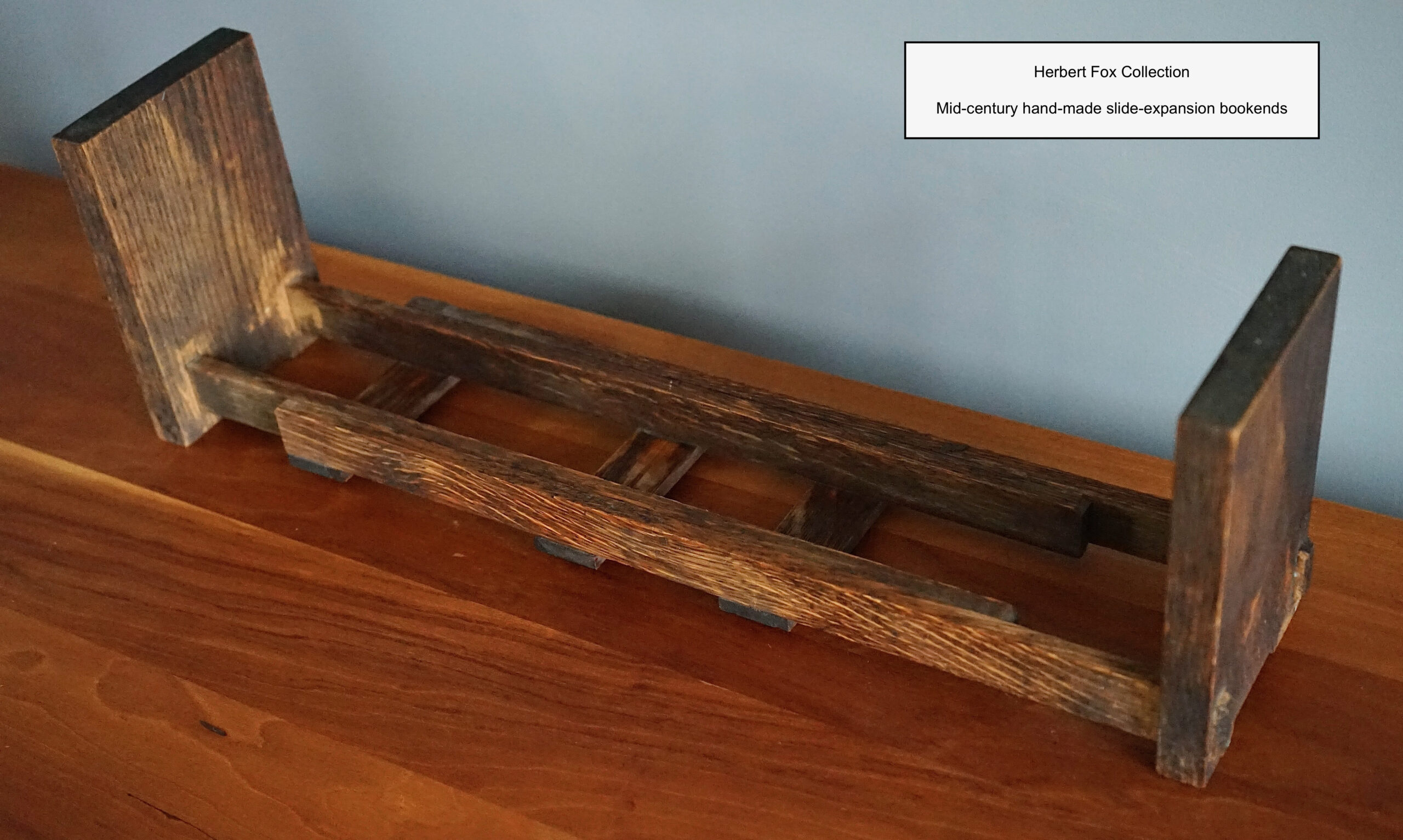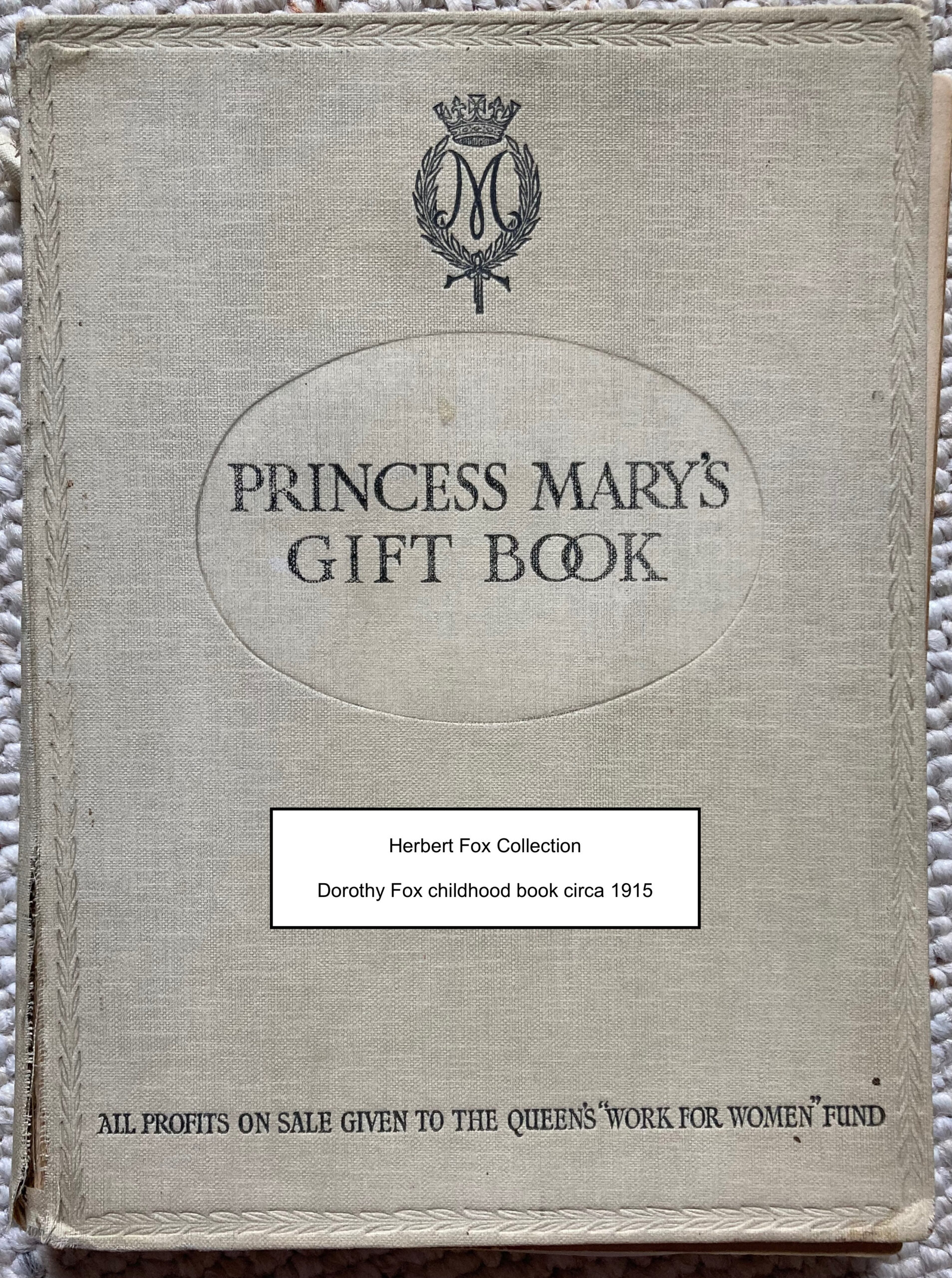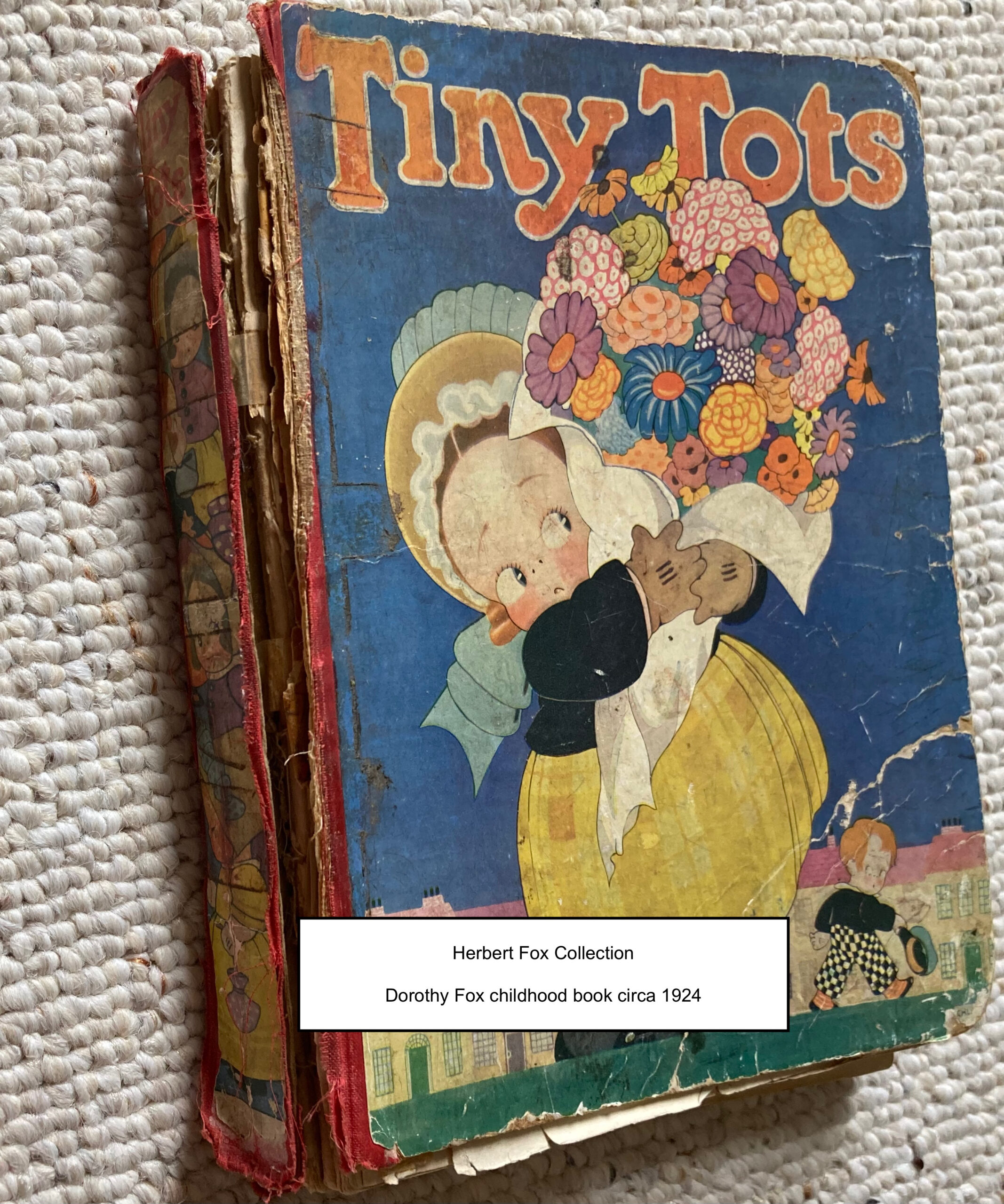 Balmoral Doll House
Created and built by Uncle Dick for his great-niece, this dollhouse is a replica of the real house and its interior, with the roof that comes off for access to the rooms inside, and it also includes a working light in the top .  Kept at 257 Balmoral to be played with under supervision, Richard would give plastic toy furniture on subsequent birthdays to fill the little house.  All parts were still in use until 2023.